009: The Top Ten Buzzworthy Worship Songs of 2013
Podcast: Play in new window | Download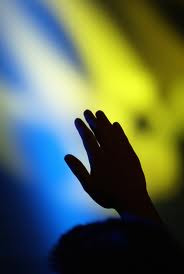 If you want to subscribe to the Nick Alexander Podcast, click here. 
Do you know what worship songs that were discovered the most this past year? Christian Copyright Licensing Inc is the world's largest provider of song lyric permissions for use in churches and small groups. It encompasses the vast majority of resources where worship leaders can discover new music and easily draft them into their own repertoires. They're not perfect, I've written about my dissatisfaction with them before; nonetheless one thing I am entirely supportive of is their process of surveying the worship music landscape as to the songs in their (very large) roster being used the most. They survey a portion of their members twice a year so to properly pay royalties to the copyright owners of such songs; but then they go the extra mile and share lists of these most used songs with the public.
For years I have followed these lists.  My only source of dissatisfaction of these lists is that most of these songs are exactly the same, each passing year.  Only until quite recently has there been any major rumblings as to which songs are the most popular or not. Even so, from a worship leader's standpoint, if you check these lists on a regular basis, you may find that there is very little that you did not know already.
My lists change all that.  Instead of focusing on what the most popular songs are, I focus instead on the most buzzworthy worship songs are in a particular time period. I look for those songs that were introduced to congregations the most within the time frame of April to September of 2013.  These are the songs that most worship leaders–encompassing every denomination, whether from arenas to intimate Bible Studies–these are the songs that a worship leader took a deep breath, said he was going to introduce such a song, and found to his delight that his circles wanted him to continue using this song in his circles.
I assume you know already what songs are most popular today.  I assume you are familiar with every song that had made the Top 25, the Top 100, or perhaps the Top 200, in the previous time frame. And In case you haven't checked these lists in a while, I invite you to check out PMP011 and PMP035 here.  Most every song profiled in these lists have moved up the rankings in the CCLI survey; people have continued to add such songs onto their rosters. But after you become familiar with such songs, it's time to discover those songs that you might want to use.  Or not.
Whether you are into praise and worship music genre or not, you can gain insight into the types of songs that have become popular over a short time frame.  You gain insight as to what Christians in general are hungry for, what themes are being reintroduced to them through song.  One such insight was the increase of themes of spiritual warfare; I was reminded of the writings of the classic devotional "The Spiritual Combat."
And now, without further ado, (drum roll please)…
The Top 10 Most Buzzworthy Songs of 2013.
10. Give Me Faith by Elevation Worship
9. Victor's Crown by Darlene Zschech
8. Scandal of Grace by Hillsong United
7. Open Up Our Eyes by Elevation Worship
6. You Are Good by Bethel Worship
5. This Is Amazing Grace by Jeremy Riddle/Phil Wickham
4. Build Your Kingdom Here by Rend Collective Experiment
3. The Lord Our God by Kristian Stanfill/Passion
2. Oceans (Where Feet May Fail) by Hillsong United
1. Lord I Need You by Chris Tomlin, Matt Maher and Passion.
This podcast not only does a countdown and plays a snippet of each track, but it also demonstrates how a guitarist worship leader can play the song–keeping in mind that the vast majority of such songs need to accomodate normal singing voices, as well as finding the best musical tone to accompany the song.  To assist, I employ a number of hacks, including: tuning the guitar a full step down, and employing a range of capos, partial capos, and spider capos to the guitar neck. If you need to purchase any such capos, feel free to check out a page I set up here, where I will get a couple of pennies for each purchase.
Lastly, if you like this podcast, feel free to make a comment here.
If you have ideas about future podcast episodes, feel free to share them here.
If you want to subscribe to the Nick Alexander Podcast, click here.