Links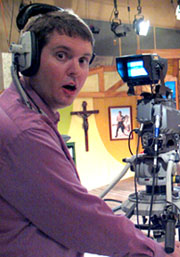 CMG Booking
This is my exclusive booking agency.
Facebook
Friend me on Facebook!
Twitter: @NickAlexCath
Follow me on Twitter!
LinkedIn
Connect to me on LinkedIn!
Prayer Meeting Podcast (w/Nick Alexander)
An ecumenical podcast where I sing worship songs, then share about a topic that will assist us in our Christian walk.
Heartbeat Records
Where my music is distributed.
StayCatholic
A fantastic apologetics site.
Catholic Music Express
The best place to get your Catholic Music News.
David Smith – Icon Music Studio
I worked with David Smith for my "I Wanna Be Debated" album. He is a pleasure to work with.
Lori Zabrocki – Photography
Lori is one of the best photographers out there.
Ron Zabrocki – Producer
Ron produced my first two albums, and helped a little with my latest. He's a great friend and a top-of-the-line producer.
Top Catholic Songs
Here is an excellent site that I help run. It helps find great songs according to the needs of the average Catholic layperson. The lists are sorted by themes, such as the seasons on the liturgical calendar, particular Saints, or musical styles. All songs listed are in iTunes, and there are many links to outside vendors as well.