011: What Happened to the Catholic Charismatic Renewal?
Podcast: Play in new window | Download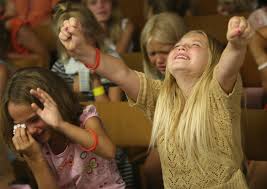 If you want to subscribe to the Nick Alexander Podcast, click here.
The Catholic Charismatic Renewal has been around since 1967, and yet elements of charismata have been around since the time of Christ; but that said, these coalesced into major movements at the turn of last century.
In this episode, I share the history of the rise, and gradual fall, of this incredible movement.  Whether you are Catholic or not, charismatic or not, I believe wholeheartedly that there are lessons here to be learned for all people who wish to follow the promptings of the Holy Spirit in their lives, and the greater desire for renewal on a broad scale.
Also, I recommend you check out John Flaherty's scribd page, where he lists all of the documents he could muster listing some of the history, and some of the abuses, of those in covenant communities.  I do not agree with all of his conclusions, but I believe that his is a voice that cannot be ignored.
Further, if you wish to listen to some Pentecost-oriented worship music through the ages, please feel free to check out episode 44 of the Prayer Meeting Podcast.
Lastly, I have major book recommendations.  I cannot recommend these books highly enough; they will give you a much fuller perspective on the renewal than I ever could.  Note: these are affiliate links.
The Cross and the Switchblade
As by a New Pentecost: The Dramatic Beginning of the Catholic Charismatic Renewal
Days of Fire and Glory: The Rise and Fall of a Charismatic Community
Call to Holiness: Reflections on the Catholic Chrarismatic Renewal
If you have ideas about future podcast episodes, feel free to share them here.
If you want to subscribe to the Nick Alexander Podcast, click here.