My Latest Parody Video Is Nearly Here…
Podcast: Play in new window | Download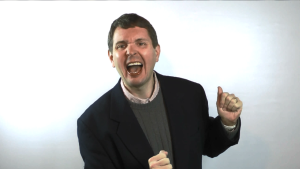 I have a new parody video being released!
It will be my first parody video in six years.
When I created the first video, I had a team of professionals come and help me craft it.  But it also cost me more money than I had, and I was determined that if I was to do this, I should learn to create it myself.
For the next few years, between my day-job, my family life, and my keynoting gigs, I took methodical steps to ensure that I could start creating real content promoting my parody songs.
The wait is now over.  Or, it will be over come March 22, when I will officially release my new video for one of my original parody songs.
The time will come where I will start crafting these now on a regular basis.
I am thrilled to share this exciting news!
Listen to the podcast to hear my excitement!