[Parody] Becky Did You Know?
Just now, I was prodded by an online friend on facebook to craft a parody song on "Mary Did You Know?" a Christmastime staple. I remember hearing this song first way, way back in 1990, by Michael English (before his multiple personal scandals) in a concert on the Jersey Shore. He had sung the song on his first, successful, self-titled album, that was not a Christmas album. Over time, though, people dug into the well and kept covering it for their own Christmas projects, and I suspect is got mass impact by an appearance on the now-cancelled TV show Touched By An Angel.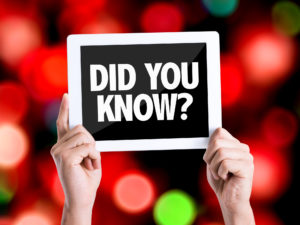 The song's lyrics were by another Christian parodyist, Mark Lowry… but this was a serious song. Turns out, it will probably become his signature song. His parodies were of popular Christian songs of the 90s, and he has had varying levels of success, my favorite of his being "Face In This World", with an ingenious video to complement its lyrics. He had a gig hosting a TV show with Kathy Troccoli for a year or two, but I missed those episodes. He is much more respected in the Southern Gospel scene, having also been a member of the Gaither Vocal Band.
Marian Title, Protestant Worldview
I suppose my point is that he has a very Protestant worldview. And for him to write a touching song about asking Mary her own thoughts must've been revelatory way back in 1990. And good for him. And good for Michael English. And good for the Christian music industry, catering to its audience.
Catholic Christians can very well applaud an effort for a Protestant to write such a song. But we cannot forget, it is a song with a Protestant worldview, especially lines that do not cater to Catholic theology; in particular, "the child that you've delivered, would soon deliver you." This goes against the dogma of the Immaculate Conception, the belief that God preserved Mary (not deified, still human) from the stain of original sin. The sole reason, of course, is to be a vessel so pure that it could bear forth the Son of God.
So imagine my dismay that "Mary Did You Know" has become a staple in Catholic choirs around the country. I, myself, had been assigned to do the song. And sometimes we would fudge a word here or there to make it liturgically correct (…had once delivered you…), but that is a copyright infringement, and is not allowed.
A Parody Is Born
Leave it to one of my Facebook friends to write a parody song, and have me give it the look over. And I wrote: "Content is good, need jokes." And what was a brief diversion from my work had grown into a fully-fledged new parody song.
The song itself is one of exasperation; it is a critique of the song's popularity and ubiquity, especially in Catholic circles. It's also sung to "Becky", an avatar for Christian radio stations. When they choose what songs to play on their roster, they ask themselves if "Becky", a fictitious, 30-something soccer mom, would approve. So, in essence, the song's ubiquity (over even more wonderful contemporary Christmas songs, including Phil Keaggy's "And On That Day"), it is *her* fault.
So here it is. If I get enough traction, I might even record a video of me singing it.
Becky did you know, that your favorite song, is played on all these stations
Becky did you know, that your favorite song, in played in every nation?
Did you know, that your favorite song, has Cath'lic choirs join in.
And I would be so happy, if it's never played again
Becky did you know, that your favorite song, is replete with error
Becky did you know, that your favorite song, it fills me with great terror
Did you know, that your favorite song, it defines Mary wrong.
But it's sung by so many, and it's gone on for too long.
She's the New Eve, and God makes clear
she'll crush that serpent's head.
And already, her Son's saved her,
She's got no stain of siiiiiiiin
So Becky I say NO! Scrap that favorite song, for I'd rather eat fruitcake.
Becky I say NO! Scrap that favorite song. It's played more than I can take.
Just say NO! We've a repertoire of great hymns left unsung.
We've got to sing good music, and worship with… our… tongue.
What do you think of this parody? Should I record it? Did I go too far? Let me know in the comments.
Save
Save